FM Brush – New York
70-02, 72nd Place, Glendale, NY 11385
Ph:718-821-5939
Fax: 718-366-9502
Monday to Friday   9:00am to 4:30 pm (EST)
FM Brush maintains over 94 years of tradition creating the world's premier artistic and cosmetic handmade brushes. From start to finish our master brush makers consider this process to be an art form. We continue to drive innovation, while maintaing our decades of experience and knowledge in the brush manufacturing industry. FM Brush takes great care in training our dedicated workforce both in the United States and in Thailand to assure you of the highest quality brush products available today.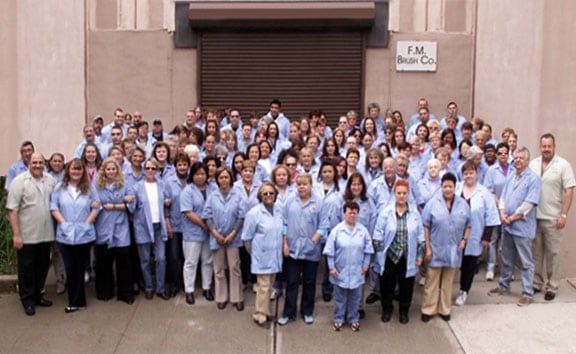 Jeffrey Mink – President & CEO
Jeff Mink is the President & Chief Executive Officer of FM Brush Company, Inc. Jeff has 40 years of manufacturing management expertise. He is also the Chief Innovator for FM Brush Company.
Gregory Mink – Vice President of Sales
Greg is the Vice-President of Sale at FM Brush Company, Inc. Greg has over 20 years managing all aspects of the sales function including inside sales, outside sales, and key trade shows. Greg is responsible for planning and directing all aspects of FM Brush's sales policies, objectives, and initiatives.
Jacqueline Mink – Director of Cosmetic & Retail Sales
Jackie Mink Cooper is the Director of Retail Sales & Advertising at FM Brush Company, Inc. Jackie develops, implements, and manages FM Brush's advertising strategy and content, both from a business, retail sales and technical use perspective.
Michael Mink – Director of Operations
Michael Mink is the Director of Operations at FM Brush Company, Inc.
Veronica Towey – Director of Marketing
Veronica Towey is the Director of Marketing at FM Brush Company, Inc.  Veronica directs and oversees FM Brush's marketing strategy, policies, objectives, and initiatives.

  FM Brush – Thailand 
297 Moo 13, Highway No.11 T.MakhueajaeA.Muang, Lamphun 51000 THAILAND
Monday-Friday 8.30 AM – 5.30 PM
Phone: +66 5358 1044-5
Fax: +66 5358 1046
In 1987 we expanded our manufacturing capabilities by establishing our Thailand facility. This gives us the ability to expand our product lines and compete in the global market place, while maintaining our domestic manufacturing standards. FM Brush Thailand is solely owned and operated by the FM Brush Company.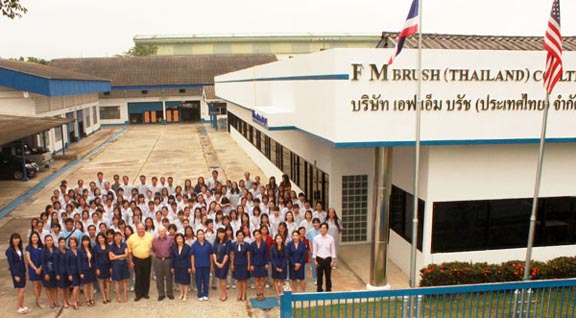 Napat Wongsai – Managing Director of FM Brush Thailand Co. Ltd.
Napat "Ta" is responsible for the coordination of the subsidiary (FMT) company and the parent company (FMG).  She has had 22 years of management experience.
Ratchadakorn Changpradit – Sales
Ratchadakorn Changpradit is a sales representative for FM Brush Thailand.
Sirinat Phongthong – Sales
Sirinat Phongthong is a sales representative for FM Brush Thailand.